Tsurugi Bashi Kendo Kai
This website has moved:
Click below to jump to: http://www.srcf.ucam.org/kendo/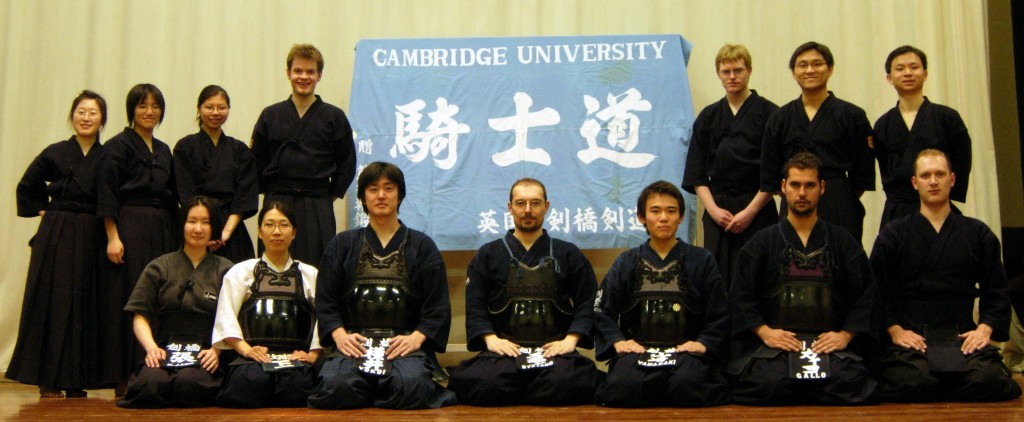 KENDO - The Way of the Sword
Tsurugi Bashi is the Kendo Society of the University of Cambridge. Our dojo is virtual: we practice wherever we can find a suitable space.
What makes us a dojo is the spirit and commitment of all our members past and present; it is represented by our flag, which we bring with us and hang on the wall wherever we train.